Headmaster: Pastor Christian S. Spencer, Th.M., J.D.
Principal: Mrs. Judith K. Spencer, M.A., M.Ed., Ed.S.
Spring 2009
Dear Friend of Christian Education,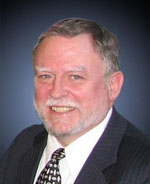 We are delighted that you are considering the enrollment of one or more of your children, grandchildren, or another child in Faith Christian School's Kindergarten through 6th Grade. Thank you for visiting our website.
We live in the last days. As we look forward to the return of Christ, the world around us is rapidly becoming more and more resistant to God and the Bible. (II Pet. 3:3-7) With that hardening, society in general, and the triumvirate of public media, entertainment and secular education in particular, has and have become more vulgar, coarse, deceptive and dangerous to the bodies, minds and souls of our children. (II Tim. 3:13)
Christian education is now an imperative for families that want to pass a Christian Worldview to the next generation. (II Tim. 2:2; 3:14-17) Only young people with an understanding of the spiritual war that rages around us, and how to stand for truth and righteousness, will be able to successfully handle the pressures of the future. (II Tim. 2:3-4; Eph. 6:10-20)
If you were not concerned about your children, grandchildren, or another child, you would not have visited our website. Prayerfully consider the cost of NOT providing a Christian Education for the child you have in mind. What does it cost to lose a child or grandchild to drugs, alcohol, immorality, rebellion against God, or to an atheistic, secular, or pagan Worldview? (Prov. 13:20; 19:27) Only you can answer that question for your children and grandchildren. But in my spirit, I think that the cost of losing a child, grandchild or any child to the world far exceeds the temporal cost of providing what we believe is a superior academic Christian education from a Biblical Worldview, and training our youth in the fear of the Lord, which is the beginning of wisdom. (Prov. 9:10)
For those who are requesting scholarship aid, we look forward to receiving your completed applications, documents and forms prior to the applicable deadline.
And of course, we appreciate your prayers on our behalf as we gear back up for reopening in September 2009. We look forward to receiving your application soon. If you have any questions, please feel free to call me at (856) 858-1559.
Looking for the Blessed Hope,
Pastor Christian S. Spencer, Headmaster
Titus 2:11-15