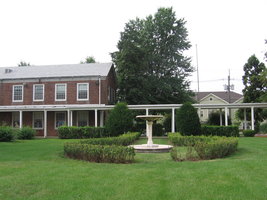 Overview
Faith Christian School provides kindergarten through 6th grade Christian education to the children of Collingswood and surrounding area. We are dedicated to providing your child with an outstanding education thoroughly saturated with the Word of God in a safe, welcoming and intellectually stimulating environment. Faith Christian School uses a combination of the A-Beka Curriculum: Master School DVD program and live instruction.
The A-Beka curriculum is an internationally recognized system used in thousands of schools worldwide and is known for its solid academics, emphasis on character formation, patriotism and Christian Worldview. Live instruction is given in Bible, including Bible drills, Verse memorization, Bible archeology and geography, and basic theology — all in an engaging, interactive, age appropriate manner. In addition, live instruction is given in conversational Spanish, and a highlight of every day is the all-student assemblies where current issues are discussed in the light of Scripture and students are encouraged to think, participate and relate. In the classical model, such discussions incorporate all fields of study from history to science and bring all to bear under the lens of Scripture.
Scope and Sequence
What subjects will my child study in each grade?
The subjects covered in each grade are listed below:
EXCEPTIONS - New Admission Exception for Grades 7 and Above: The general admission policy of Faith Christian School is to only admit NEW students into grades K-5 through 6. Upper grade levels are only available to returning students. However, in special circumstances the school board may consider a student for a higher grade. please contact us for further details.
Times of Operation
7:30 am — Children may arrive if the parents or guardians must drop them off before going to work
8:00 am — All children must be in their classrooms for opening exercises
8:15 am — All children must be in their seats and at work
See our calendar for more details.